The PHC Book Club
The Book Club members read and discuss a variety of books
about Polish heritage and/or written by Polish authors.
Here is the list of books we have explored over the years.
---
THIRD MEETING: 7pm on July 21, 2020


click here for location and contact information

DEVAYTIS
Polish title: Dewajtis
by Maria Rodziewiczówna
translation by S. C. De Soissons

From Merlin.pl website: "Dewajtis is an escape from everyday life, troubles and fears, into the world of fairy tales and dreams, into a world that's distant but still heart moving. Dewajtis is a novel about great love - for people, land, nature. It is filled with forests, meadows, marshes, herbs, honey, smells, songs... And the eternal oak Dewajtis, a witness to Polish identity, symbol of the nation's vitality, an observer of human fate and profound, good feelings."
Czesław Miłosz in "Search of a Homeland": "In none of the novelists I find so many realities regarding the eastern lands of the former Polish-Lithuanian Commonwealth in the second half of the 19th century or at the beginning of the 20th century."
From "We like to read" (pl. Lubimy czytać) website: "The best of Maria Rodziewiczówna's novels, an award winner in the 1888 Warsaw Courier book competition. Taking place in Žemaitija (pl: Żmudź), this provincial manor style story is similar in climate to the published almost concurrently epic On the Niemen (pl. Nad Niemnem) by Eliza Orzeszkowa. Likewise, the characters' lives revolve around one matter only: maintaining the land, heritage and national identity; and the only measure of person's value is their attitude toward work. The main character type emerging in the book recurs in other works by Rodziewiczówna. Like a romantic poet, he is lone, self-contained and misunderstood by the world. Like a positivist ideal, he is strong, hardworking and persistent. Like everyone, he longs for love and only against love he cannot defend himself."
The book is available for reading on Google Books and other websites
POLISH ORIGINAL ENGLISH TRANSLATION
---
SECOND MEETING: 7pm on MAY 12, 2020


Robert Hass reads Czesław Miłosz
(the actual reading begins at 12:20)


click here for contact information
POLISH POETRY
April is National Poetry Month in the United States (in Poland, poetry related events peak around the UNESCO-declared World Poetry Day on March 21st) and we join celebrations through sharing our favorite Polish poems and stories about Polish poets. 
There is perhaps little doubt that some of the best known faces of Polish poetry around the world include two poets awarded the Nobel Prize In Literature: Czesław Miłosz (1911-2004) and Wisława Szymborska (1923-2012). But in opinion of many (including Robert Hass, the great American poet and translator of some works by Miłosz), Zbigniew Herbert (1924-1998) is "... one of the most influential European poets of the last half-century, and perhaps—even more than his contemporaries Czeslaw Milosz and Wislawa Szymborska." Needless to say, Herbert was repeatedly nominated for the Nobel Prize since 1960. Two other Polish poets nominated for this award include Tadeusz Różewicz (1921-2014) and Adam Zagajewski (born 1945)."

Adam Zagajewski reads his poems (above)
and talks about the power of poetry (below)

"If asked to name any Polish female poets, many foreigners would only be able to mumble Wisława Szymborska's name." So begins a culture.pl introduction of "Scattering the Dark: An Anthology of Polish Women Poets" (a good book to explore if still looking for a poem to present at the meeting). In similarity to over thirty poets featured in the anthology, Szymborska was not internationally known before receiving the Nobel Prize (1996). But her story has some startling twists and turns. After clinging to the communist ideology through the late 1950-ties, she started distancing herself and even disavowed her earlier books ... only to support the communists' return to power in 1995. Still and all her poetry was wildly popular in Poland. Brisk sales of new books kept matching those of the best-selling prose authors and her poems inspired jazz compositions (Wisława) and two movies.
Poles also love to hear their favorite poems sung and some examples are featured on the front page of this website. They are not exactly typical of sung poetry genre because these poetic gems were never meant for singing at the time of writing. Also, some of them are about 200 years old and this speaks volumes about their staying power. Here are some details:
---
FIRST MEETING: 7pm on January 28, 2020


click here for location and contact information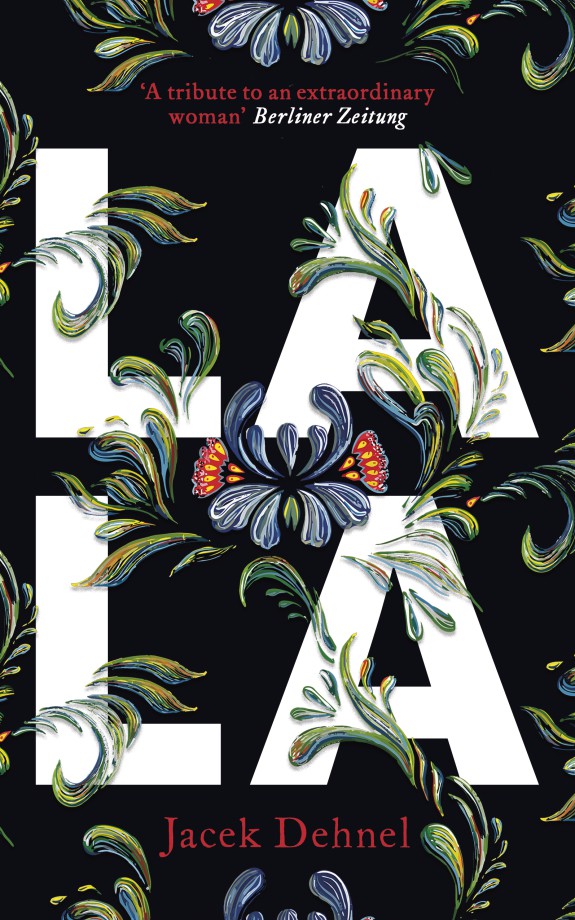 LALA by Jacek Dehnel
translation by Antonia Lloyd-Jones

From the Polish Cultural Institute website: "Lala (OneWorld, 2018) is a lyrical and moving Polish family saga set against the turbulent backdrop of twentieth-century Europe. Lala has lived a dazzling life. Born in Poland just after the First World War and brought up to be a perfect example of her class and generation - tolerant, selfless and brave - Lala is an independent woman who has survived some of the most turbulent events of her times. As she senses the first signs of dementia, she battles to keep her memories alive through her stories, telling her grandson tales of a life filled with love, faithlessness and extraordinary acts of courage. Sweeping from nineteenth-century Kiev to modern-day Poland, Lala (in a superb translation by Antonia Lloyd-Jones) is the enthralling celebration of a beautiful life."
From the Kirkus Review: "Though she was born in 1919, Lala's stories begin with the childhoods of her grandparents, Polish aristocrats who inhabited a "mythical land…beyond an impenetrable wall, in the bizarre world that we agree to call the past." The author himself is a character here, appearing first as a 14-year-old who, toward the end of the 20th century, delights in writing down and relating to friends his Granny's tales of the way of life ended by World War I. Both Lala and her mother have complicated love lives involving multiple marriages and children not necessarily the offspring of their husbands at the time, but Granny also branches off into chronicles of the peasant brigands and thieving servants who made the family's home turf in Lisów "the greatest bandit village on earth." Jacek is fascinated by it all, but readers may be more restless. It's difficult to keep track of everyone wandering in and out of Granny's fragmented recollections, particularly during the grim World War II years, when surprisingly decent Germans, roving partisans, and then triumphant Soviets come and go in droves."
Anna Baillie-Karas for GoodReads: "The writing is delightful - light, whimsical and poetic. He captures Lala beautifully: a charming woman - happy, strong-willed with a sense of mischief. ...  it's like having tea with a poet & his iconic grandmother. She's such a great character and I loved Dehnel's respect and love for her, and efforts to keep her stories alive - poignant thoughts of the ephemeral nature of our lives."
Lucy Popescu for RivetingReviews: "Astonishingly, Dehnel (born in 1980) started writing down his grandmother's stories when he was 14 and had completed Lala by the time he was 24 (it was originally published in 2006). In the final section, Dehnel interrupts Lala's recollections and takes over the narrative, because, tragically, she had started to suffer from memory loss. Suddenly the focus becomes less about memory and more about saying goodbye to a loved one. Dehnel is similarly fond of digression, 'putting out shoots and proliferating into whole thickets of words and punchlines; unrestrained…'This rambling creativity appears to be a trait of contemporary Polish literature. Writing in the TLS, Dehnel observed: 'Modern Polish fiction is often amorphous and untidy, replacing traditional order with linguistic inventiveness and the poetics of the dream.' "