author: IRENA FRACZEK

APPLICATIONS FOR THE PHC SCHOLARSHIP
ARE DUE ON MAY 15, 2021
Visit our scholarship page
---

April 13, 2021 at 7 pm
PHC BOOK Club meets to discuss
MRS. MOHR GOES MISSSING
by Maryla Szymiczkowa
From GoodReads: "Drawing on Agatha Christie and filled with period character and charm, Mrs Mohr Goes Missing vividly recreates life in turn-of-the-century Poland, confronting a range of issues from class prejudice to women's rights, and proving that everyone is capable of finding their passion in life, however unlikely it may seem.
More details on the PHC Book Club page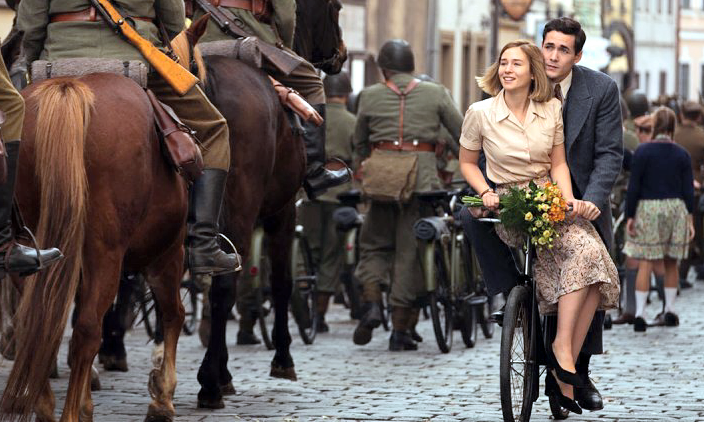 WORLD ON FIRE
The seven-part MASTERPIECE drama with strong Polish story line continues on the Wisconsin Channel through May 16, 2021.
Episodes air on Sundays at 9pm (repeated on Mondays at 3am)

MadPolka shows of Polish music return to WORT on Mondays
April 19, April 26 and May 3
---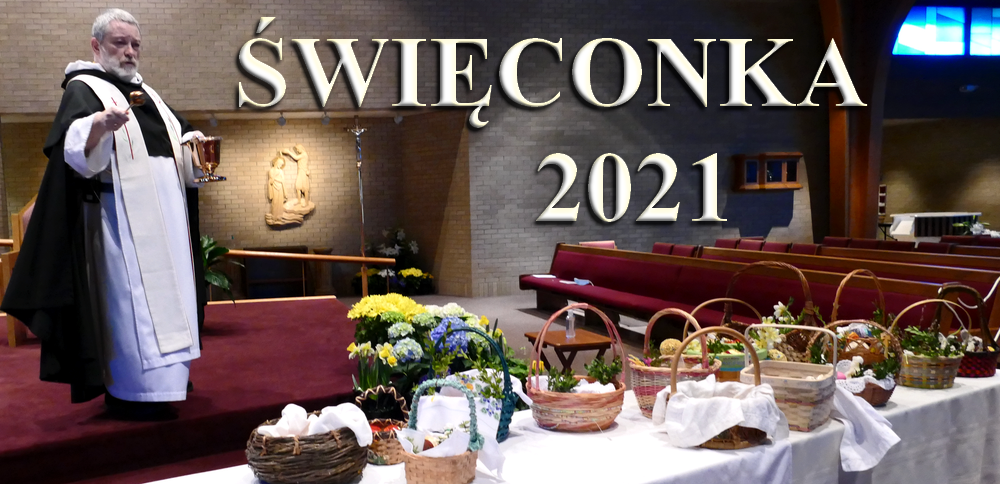 After a one year pause due to pandemics, the tradition of Easter Basket Blessing returned to five local churches. In Our Lady Queen of Peace, the ceremony took place at the main altar and featured two unexpected, but appreciated accents: It started to the tune of Polish anthem and ended with A Polish Prayer quoted below.
A Polish Prayer
May your heart be as patient as the earth,
Your love as warm as harvest gold.
May your days be full as the city is full,
Your nights as joyful as dancers.
May your arms be as welcoming as home.
May your face be as enduring as God's love,
Your spirit as valiant as your heritage.
May your hands be as sure as a friend's,
Your dreams as hopeful as a child's.
May your soul be as brave as your people
And may you be blessed.
---
Gorzkie Żale (Lenten Lamentations or Bitter Lamentations) is a Catholic devotion that originated in the 18th century Poland. Held for the first time in 1707 in the Holy Cross Church in Warsaw (see the Bernardo Belotto painting below), it is a three-part reflection on the Passion of Christ and the sorrows of His Blessed Mother.
The devotion started as a collection of popular songs that folks in nearby villages used to sing during Lenten. Over time it acquired a more formal structure and the Gorzkie Żale name deriving from the first two words of the initial song. Timing may differ slightly in various locations but in general, the consecutive parts of devotion are sung on Lent Sundays and all three parts are sung on Good Friday.
The hauntingly beautiful melodies of the devotion have made it to the venues outside of churches. For example, massive crowds attend the Gorzkie Żale event held on the Warsaw's Parade Square (Plac Defilad) and involving participation of hundreds of of artists. In contrast, the 2021 Easter season brought to youtube a more intimate, yet especially tender and moving performance by a small group of young musicians from Warsaw (cick on the links in the red below to listen).
PART 1.......... PART 2.......... PART 3
Under the title "Lamentations Behind the Curtain" of every day life, the group hopes to draw attention to the Most do Nieba (The Bridge to Heaven) project aiming to gather donations for the only hospice for children in Lithuania. The hospice was established by a Polish nun, a well known figure in Poland for her work in establishing and managing for many years a hospice in Greater Poland.
---


IT'S TIME TO TRAVEL
Join Joan Peterson, a long time member of our club, on a trip EAT SMART IN POLAND exploring the flavors and landscapes of Poland in August 2021. Only few spots left, payments due on June, 2021.
You can also embark on a trip to Poland & Czech Republic in September 2021. The trip is promoted by the Polish Center of Wisconsin.
---

Poland Through the Centuries: Who, What, Where, When?
In the first lecture of a series recorded on the invitation from the Polish Center of WI, Prof. NEAL PEASE (UW-Milwaukee) explains how much Poland, and the very idea of Polishness, has changed over the centuries.
The second lecture compares the history
of two Polish cities: Gdańsk and Lwów
(now Lviv in Ukraine).
Click on the respective images
to watch the videos.