author: IRENA FRACZEK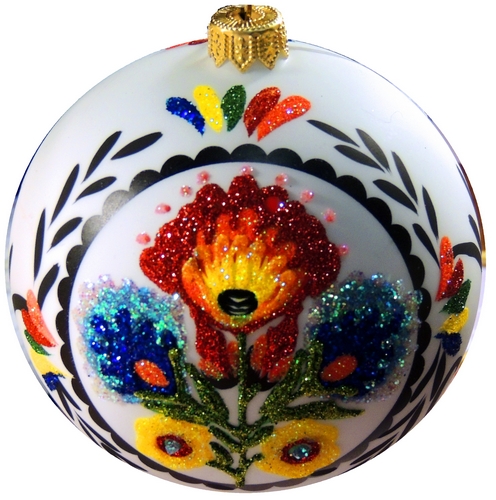 Last minute reminder
CREECA lecture on UW-Madison Campus: Cryptotheology, Psychobiography: Transgression in Polish 20th-Century Theatre by Tamara Trojanowska. December 7, 4-5:15 pm.
Visit our calendar page for more information.
2023
CHRISTMAS
MARKET
PHOTO GALLERY
To see the pictures, click on the red title above OR the picture to the left.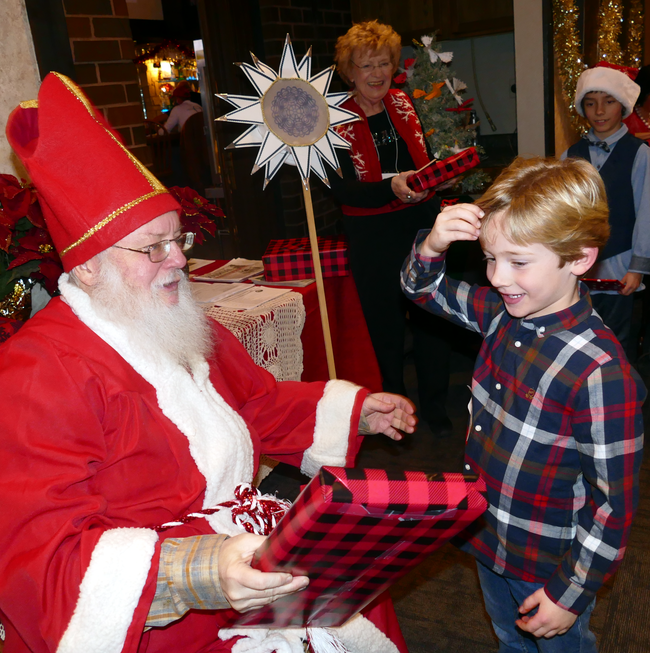 Coming up on December 10
PHC Wigilia
for PHC members, their familes & friends
The annual favorite gathering to share OPŁATEK (Christmas wafer), exchange Christmas wishes, visit with Święty Mikołaj (Santa) and sing carols.
*** BY RESERVATION ONLY ***
Mail in your registration with payment by December 1, 2023

For more information, check the PHC Wigilia page in our calendar.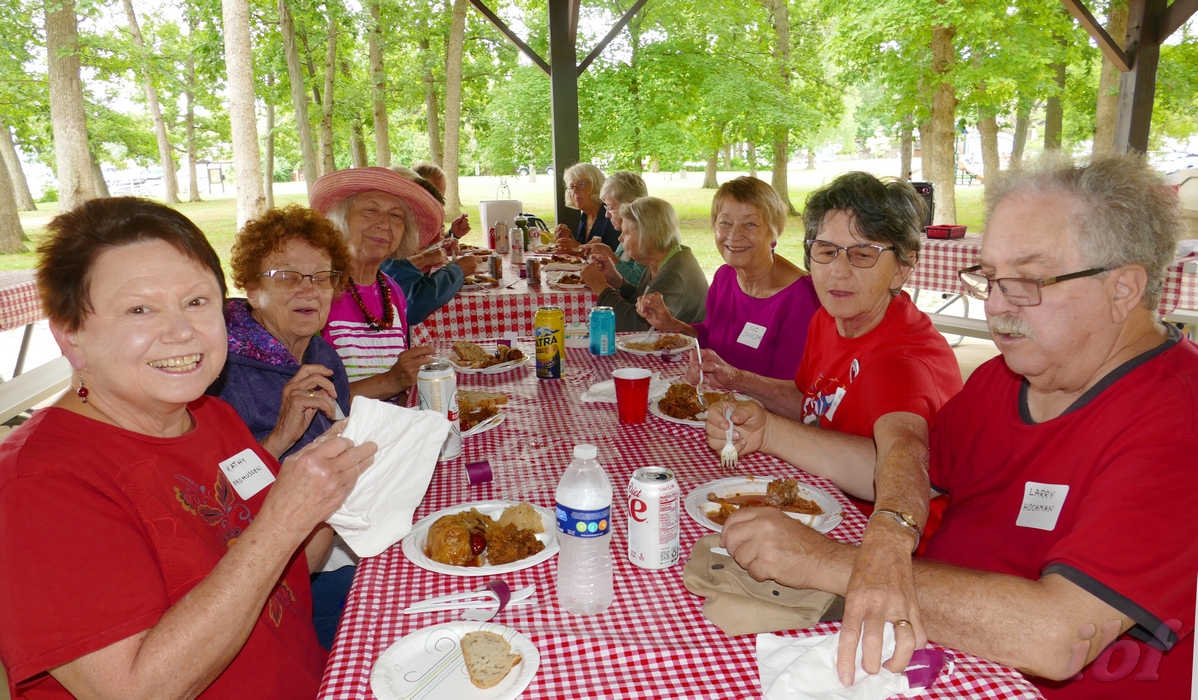 To see the pictures, click on the red title above OR the picture to the left.
author: IRENA FRACZEK
Polish American Congress - WI Division,Polanki, Polish Heritage Alliance
and Polish Heritage Club of Wisconsin, Madison cordially invite all to:
Polish midsummer celebration
known also as Kupała Night, Sobótka,
or Noc Świętojańska (St. John's Night)
WHEN: June 21, 2023 at 7 pm
Wianki workshop 5:30 - 6:30 pm
WHERE: The front lawn at the
Polish Center of Wisconsin
6941 S. 68th Street, Franklin, WI 53132
Bring your family & friends and get ready to place flower wreaths (wianki) on the water, take part in Wianki Competition and join the hunt for the mythical fern flower.
For the most festive experience, wear white dress/shirt or show off your Polish folk costume. Also, bring some candles to give a special glow to your wreath floating on the water.
Need help with making your own wreath?
Assistance will be available at the 1-hour workshop at 5:30 - 6:30 pm.
Some wianki will be available for purchase at the event.
Hungry for Polish Food?The Polish Café will be open from 4pm to 8pm.
Here is what's on the menu for Wednesday, June 21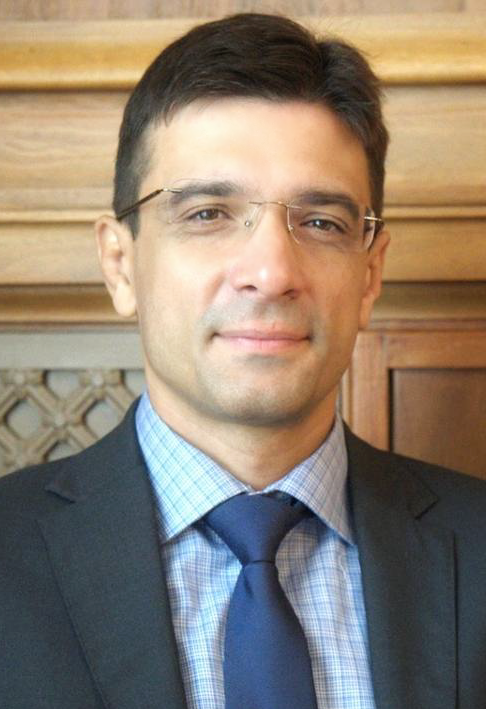 Everyone is cordially invited to the State Capitol to the Consul General in Chicago, Paweł Zyzak.
A meeting with Polonia (anyone with Polish ancestry) is scheduled for 1:15 pm to 3:15 pm on April 20 in the beautiful Senate Parlor in the Wisconsin State Capitol.
The Senate Parlor is located on the second floor of the South Wing, next to the Senate Chambers.
Paweł Zyzak is an award-winning Polish historian, scholar, academic manager, enterpreneur, journalist and writer - perhaps known best for his biography of Lech Wałęsa, the legendary leader of Solidarity..
Click here to read Paweł Zyzak's biography on the consulate FB page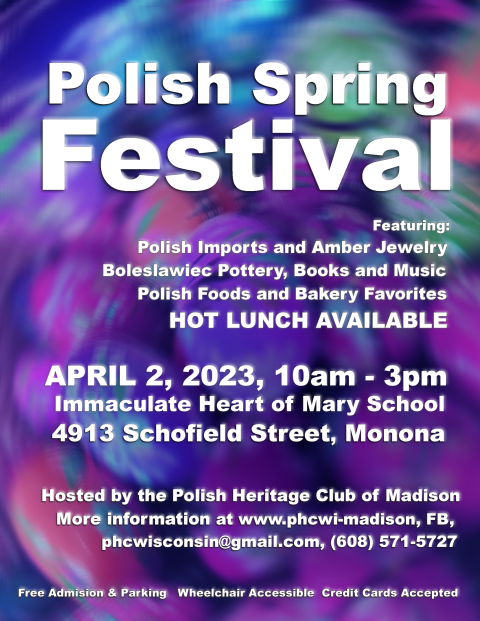 2023 SPRING FEST PHOTO GALLERY

Click on the red title above to view the 2022 Spring Festival photos

2022 PHC Wigilia PHOTO GALLERY

Click on the red title above OR the photo beliw to see pictures from the PHC Wigilia, where we shared OPŁATEK (Christmas wafer), exchanged Christmas wishes, received a visit from Święty Mikołaj (Santa) and enjoyed other Polish tradtions.
Visit our PHC BOOK PAGE and Madison Polish Film Festival
for the books we read and Polish films we watched recently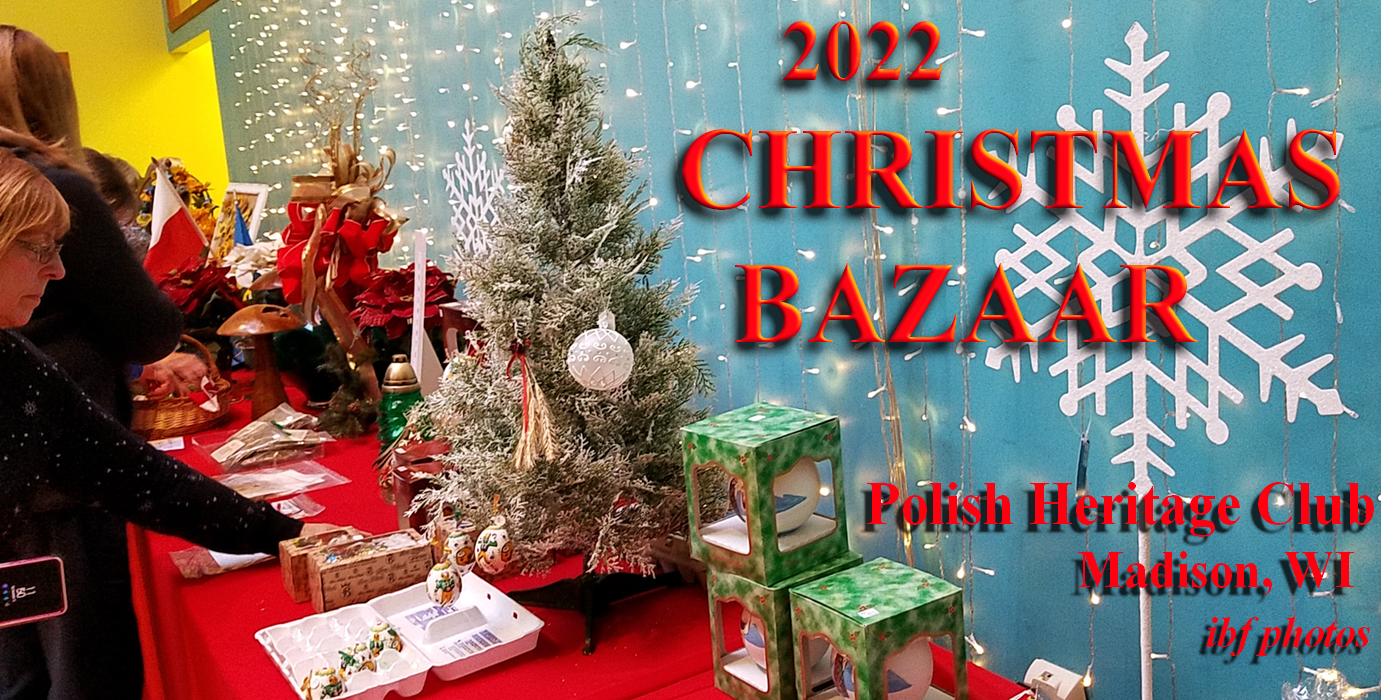 ......