2017 Year of the Wisła River, Joseph Conrad-Korzeniowski, Tadeusz Kościuszko,
Adam Chmielowski, Honorat Koźmiński and Marshal Józef Piłsudski 2017
CURRENT EVENTS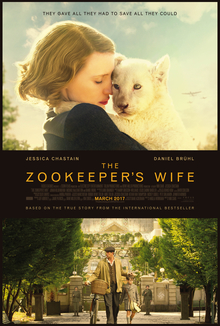 (click on each date for more information)

JUNE 2-8 The Zookeeper's Wife screenings in Market Square Theatre
JUNE 4 three Chopin's pieces
played at Trevor Stephenson's concert "Sunday Afternoon Live at the Chazen"
JUNE 10 pierogi cooking class registration & payment due on June 5
click here for the registration form
JUNE 16, 17, 18 POLISH FEST
Join fun with music & dance, Polish food & crafts, Sukiennice marketplace, history discussions and special event on each day (including fireworks, pageants and Chopin Competition for young pianists)
---
TWO COMPETITIONS ENHANCE
the Worldwide Celebrations of
KOŚCIUSZKO BICENTENNIAL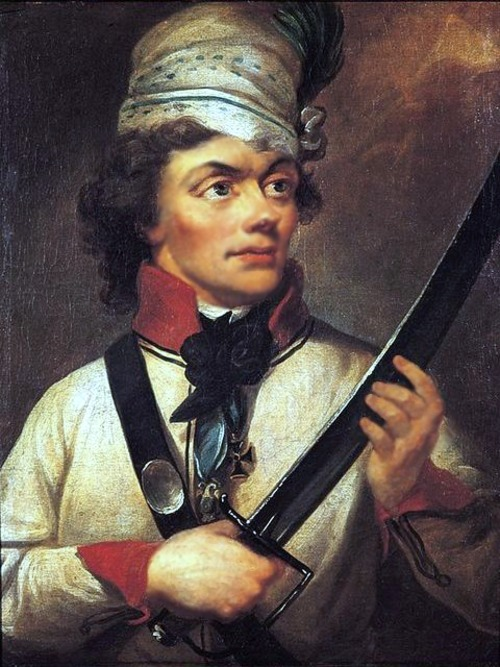 An Essay Competition
for US high school students:
Celebrating the Life and Accomplishments of
Thaddeus Kosciuszko, Fighter for Democracy
The Kosciuszko Foundation and The Polish American Teachers Association invite American high school students to submit essays (approx. 1,000 words) on all matters related to the life and achievements of our national hero.
Prizes are $500, $300 and $200 for the first, second and third place respectively.

Entries must be received or postmarked no later than
June 5, 2017
Please visit the competition page for more information about eligibility and other submission requirements & guidelines.
---
Kościuszko Bicentenary International Competition:
Tribute to Kosciuszko: A Friend of Humanity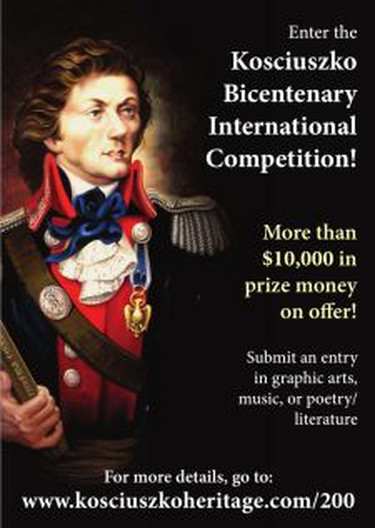 Kosciuszko Heritage (Sydney, Australia) along with Kosciuszko Mound Committee (Kraków, Poland), The Kosciuszko Foundation (New York, USA) and Polish Kościuszko Foundation (Warsaw, Poland) announce an International Kościuszko Competition with more than $10,000 in prizes.
Individuals in two age groups (adults and high school students aged 12 to 18) can submit up to 3 entries (each related to a different episode of Kosciuszko's life) in any of the three categories:
MUSIC - previously unpublished songs or musical compositions (e.g. elegies, hymns, ballads, melorecitations, raps or satires) in English or Polish.
GRAPHIC ARTS - original portraits, paintings, genre scenes, sketches, cartoons, caricatures, collages, memes, logos or posters (all in digital form)
LITERATURE - original short stories or poems in English or Polish
The Jury Panel of 14 experts from Poland, Australia and USA is chaired by Prof. Alex Storożyński, a Pulitzer Prize-winning journalist and author of the Kosciuszko's biography The Peasant Prince, President Emeritus & Chairman of the Board of the Kosciuszko Foundation, and Polish Chair of the Central European Institute at Quinnipiac University.

The competition closes on July 31, 2017         
Graphic works submitted between March 1 and May 30 will be exhibited in Polish Clubs around Australia and compete for the People's Choice Award.

Final results will be revealed during a gala event in Sydney, Australia on
October 3, 2017
Please visit the competition page for forms and information about submission requirements and guidelines - as well as a list of suggested topics and links to competition background notes and images.