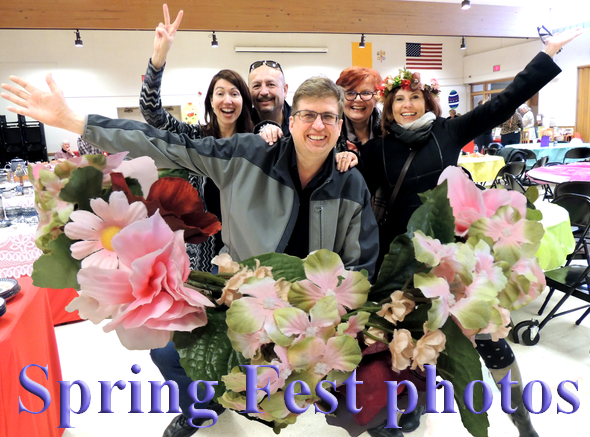 PHC President, Allan Patek, describes the Spring Festival attractions during the interview aired on Channel 57 on March 20, 2018.
MARIA POMIANOWSKA IN MADISON
with cellist Seth Parker Woods
in concert on February 27, 2018
Maria Pomianowska, a world music icon returned to Madison with a free concert on UW campus. In company of Seth Parker Woods - classical and experimental cellist based in Chicago - she performed Polish folk tunes, Chopin's inspired pieces and her original compositions.The performance was a part of the 2nd edition of the festival "Chopin IN the City" organized in Chicago by Grażyna Auguścik between February 22 and March 1, 2018.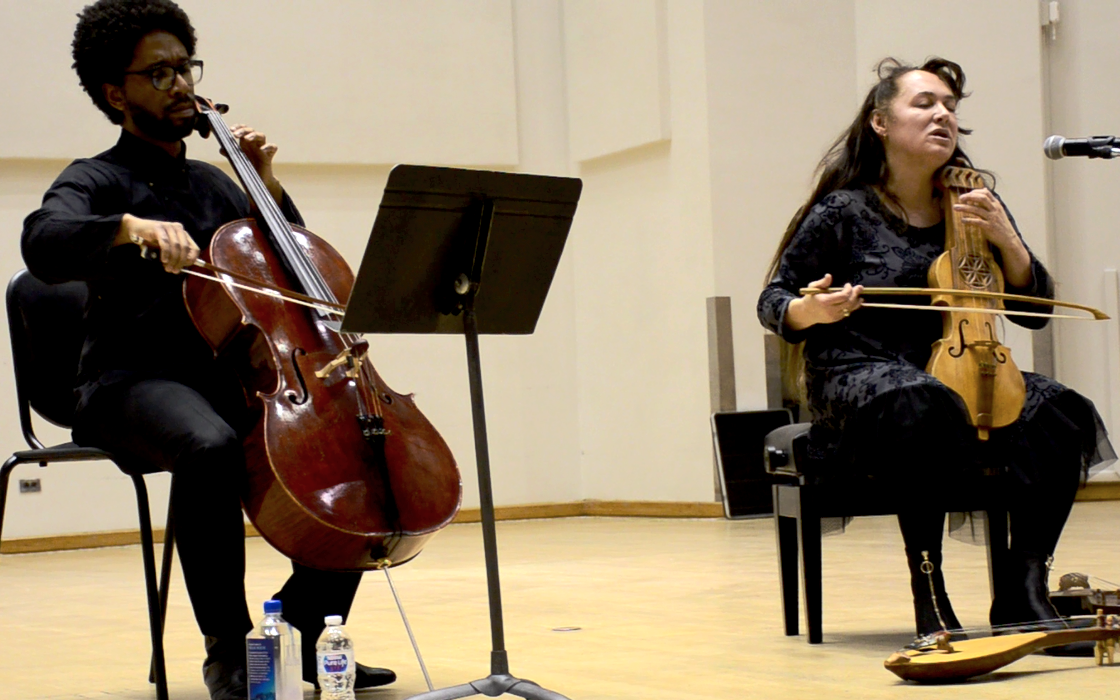 Maria Pomianowska is an outstanding multi-instrumentalist, vocalist, composer, teacher and promoter of Polish classical and folk music. Trained as a classical cellist, she is also a master sarangi player cultivating her interests in the music of Far East Asia as professor of the Academy of Music in Kraków - where she opened the first in Poland Faculty of Ethno-Music. She is also director of the Cross-Culture Warsaw Festival and organizer of multi-cultural music programs around the world. A sample of the resulting video recordings are featured on this website in the column to the left.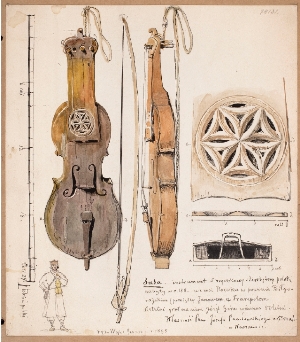 During her concert in Madison, Maria Pomianowska, played two unique and long forgotten Polish instruments called suka biłgorajska and fidel płocka. These and similar knee-supported fiddles were used in Poland since the X century and some see them as the Polish precursors of the modern violin. In particular, suka biłgorajska went out of use sometime in the XIX century and with not even one copy of the instrument surviving until modernity, it was recently reconstructed based on the watercolor painting (see above). Pomianowska also developed for the instrument a fingernail playing technique similar to that of sarangi.
Dozens of these instruments exist now in various sizes and Maria Pomianowska with her all-women group "ReBorn" popularized it in the most recent of her 23 recordings entitled "The Voice of Suka." This CD made it quickly to the top of the prestigious "Top of the World" list by the UK-based magazine Songlines (April 2017).