2016 Poland's 1050 Anniversary of Christianity 2016
SUMMER PARADES!
Join us to proudy display our Polish heritage at local parades! As in previous years, Butch Luick will drive the famous "red truck" with the PHC banner, while the club members in Polish costumes hand out candy to the parade onlookers. Please check the PHC calendar for information about the following events :
Sunday, August 28th: Parade in Middleton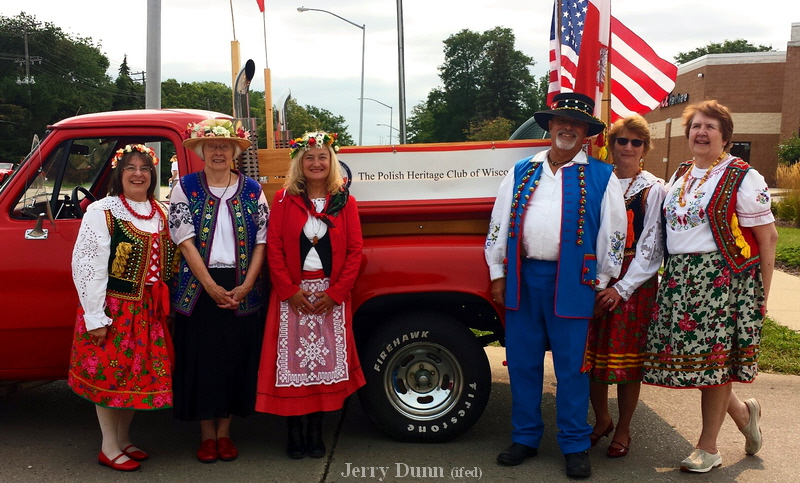 ---

GOLD women's rowing double sculls
GOLD women's hammer throw
SILVER women's canoeing K-1 200m
SILVER women's cycling cross-country
SILVER men's discus throws
BRONZE women's rowing quadruple sculls
BRONZE women's canoeing K-1 500m
BRONZE women's wrestling 63kg
BRONZE women's modern pentathlon
BRONZE men's cycling road race
BRONZE men's hammer throw

World Youth Day
WYD 2016 in POLAND
July 26-31, 2016
An estimated three million people from 187 countries arrived to Kraków, once the royal capital of Poland, for the nearly week-long celebration of World Youth Day (Światowe Dni Młodzieży). The WYD events are joyful and inspiriting gatherings of young people from all over the world assembling every 2-3 years to meet with the Pope and cultivate bonds among people of different cultures in the spirit of faith, hope and friendship.
Among 40,000 pilgrims attending
WUD from the United States were
fellow Madisonians: A group of
mostly high school students under
the guidance of Fr. Brian Dulli
and Eva Verhoven (a PHC member)
and a group of UW students from
St. Paul University Catholic Center
Poland hosted World Youth Day for the second time around after WUD 1991 was held in Częstochowa. This year's event is a special tribute to Pope John Paul II, who called Kraków his home. It was also on his initiative that the international World Youth Day became an established tradition beginning with the 1986 gathering in Rome.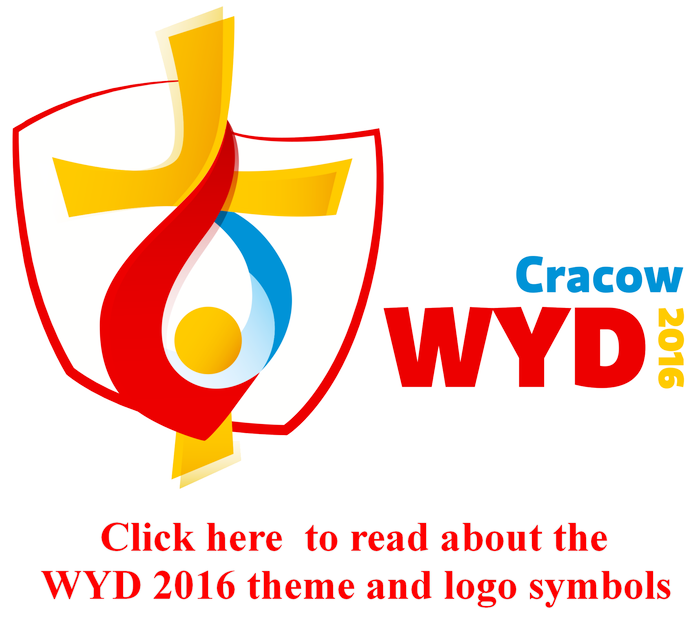 Major highlights of Pope Francis visit (July 27-31) included celebrating a mass in Jasna Góra Monastery to mark the 1050th anniversary of Poland's Baptism, visiting the Shrine of Divine Mercy and former Nazi extermination camp Auschwitz-Birkenau, a mass in St John Paul II Shrine in Kraków as well as an evening vigil and closing mass in Campus Misericordiae (Field of Mercy) near Wieliczka.
When bidding farewell to the adoring and enthusiastic participants of WYD 2016 pilgrimage, Pope Francis prized Poland for being a "beautiful and special" place and announced Panama as the location for 2019 meeting.
Official WYD 2016 Song "Blest are the Merciful"
(click here for lyrics in Polish and English)
Left video: Kraków singers Right video: Folk group "Harni" from Zakopane