author: IRENA FRACZEK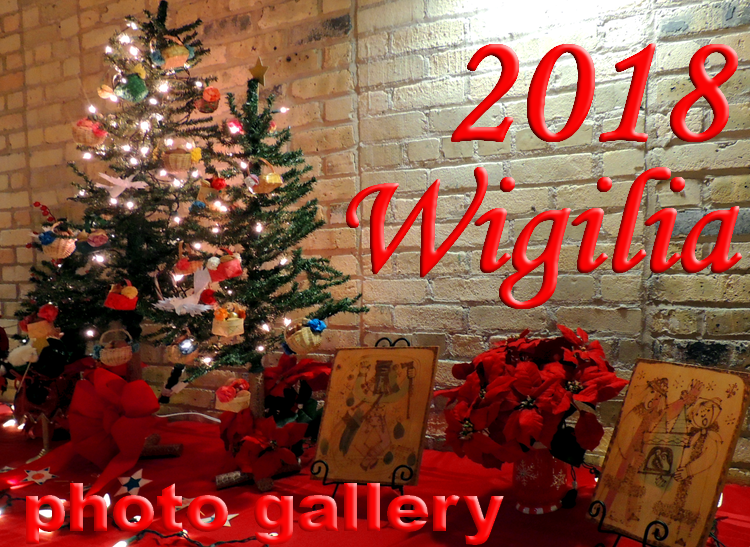 CENTENNIAL OF POLAND'S INDEPENDENCE
Before celebrations of the centennial of Poland's rebirth concluded on November 11, 2018, millions of Poles engaged in numerous activities in honor of this extraordinarily important moment of their history. Lectures, panel discussions, exhibits, concerts, performances, light shows, picnics, games, races, reenactments and all sorts of competitions (e.g. for the commemorative posters, a new polonaise composition, a pastry called "patriotka" and many more) are some types of events that took place since the state wide celebratory season was officially opened in the Polish parliament on December 5th, 2017.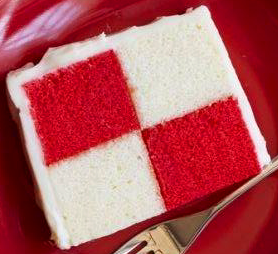 Many of the related programs involved students of primary and secondary schools, giving them an exciting opportunity to exercise creativity and actively explore historical events that made it possible for them to live in a sovereign country. Their widespread participation served also as a timely reminder that universal, public education was one of the essential achievements of the Second Polish Republic. Initiatives and ideas were coming also from numerous businesses, cultural institutions, organizations of various types and regular folks. Here are some highlights:
● About 100,000 people attended the live theatrical performance entitled "Independence in Blood" performed in public spaces of 17 Polish cities during the 2018 summer. Occasionally involving the audience as actors, the show was telling a family story of Wiktoria, born on November 11, 1918. Her father defended Poland during the Polish-Soviet War (1920-1921), her brother perished in a stalinist prison after fighting in WWII, her husband was oppressed during the 1956 protests in Poznań, and another family member funded the Solidarity radio. "We are independent because independence runs in our blood" states the last line of the play that for many Poles was the story of their own families.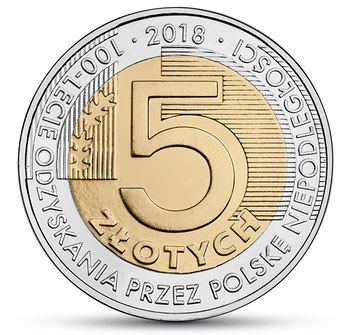 ● The National Bank of Poland has emitted a collector's bank note featuring the main architect of Polish independence, Józef Piłsudski, and a variety of gold and silver coins in the series "100 years of Poland Regaining Independence." Some of these coins come in unusual, spherical shape and some are featuring Józef Piłsudski (2015), Józef Haller (2016), Roman Dmowski (2017) and Ignacy Jan Paderewski (2018). The bank has also emitted 38,424,000 traditional coins in the denomination of 5 zloty (about 1.5 US dollar) gradually entering normal circulation. This unusually high emission roughly corresponds to the estimated number of Poles and its purpose is for each Pole to have one of those commemorative coins.
● As part of the "Polish Himalayas 2018" project, about 400 Poles from all walks of life went to Nepal in October to commemorate the centenary of Polish independence and the mountaineers who lost their lives in the world's tallest mountains. The project consisted of three parts: a 100-kilometer run "Super Marathon of Remembrance of Polish Mountaineers" in Kathmandu, a 2-week trekking to the base camp under Mount Everest and a climb to the top of this highest peak on Earth. Project participants brought also loads of medical supplies for the people of Nepal and are now actively organizing aid to the victims of the catastrophic 2015 Nepal earth quake still in need.
● A sail training ship of the Maritime Academy in Gdynia, Dar Młodzieży (Gift of the Youth) continues the "Independence Cruise" around the world undertaken to celebrate the 100th Anniversary of Poland's Independence. Over 1,000 young people divided into 6 shifts are taking part in the voyage that started on May 20, 2018 and ends on March 28, 2018. The ship is due to visit 22 ports in 18 countries. Every stop is filled with cultural events promoting the beauty of Poland and culminating with the participation in the next World Youth Day taking place in Panamá, between January 22 and January 27, 2019.