Polish Soprano in Pulaski, WI
Thursday, May 25, 2023, 06:00pm

NOT TO BE MISSED....

A NIGHT AT THE OPERA
featuring a renowned Polish soprano
DOMINIKA ZAMARA
and "Pulaski's Own"
SCOTT RAMSAY
perform in Pulaski, WI, on May 25, 2023
Special Guest Performance by the Pulaski Middle/High School Choir and Pulaski Alumni Riley Brown and Hannah Dornfeld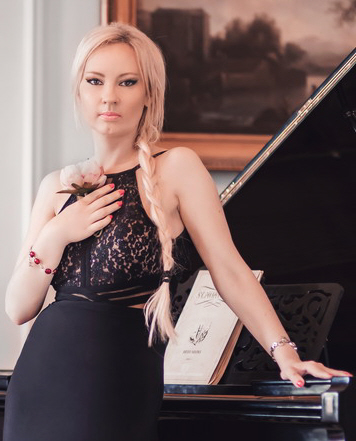 Polish born, Dominika Zamara earned a Master's degree in Opera from the University of Music in Wroclaw, Poland. Living in Venice, Italy, her career has taken her around the world.
"Dominika Zamara is one of the world's foremost sopranos with a prolific career spanning four continents. Her elegant vocal grace and raw musicianship make her one of the most sought-after singers of our time." Kevin Meidl, conductor and artistic director of the Badger State Women's Choir.

Scott Ramsay has won the top prizes from the Upper Midwest Region of the Metropolitan Opera Auditions, the American Opera Society and the Union League Civic and Arts Foundation. He is a member of the Voice and Opera faculty at DePaul University's School of Music in Chicago, IL.
Tickets can be obtained through: pulaskihs.ludus.com
The event is free - monetary donations are appreciated.