Wednesday, October 13, 2021, 07:00pm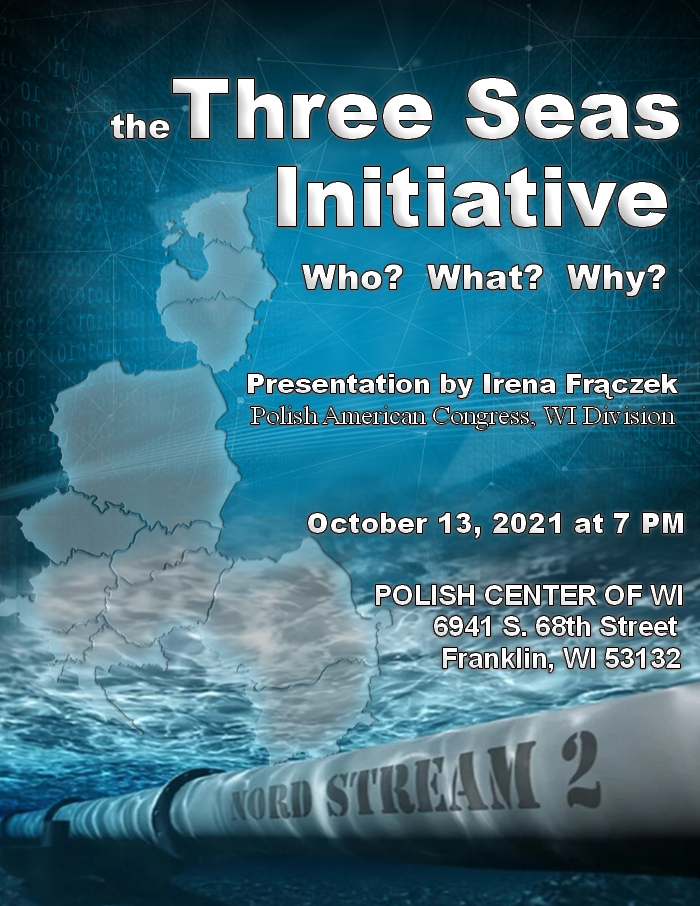 Polish American Congress - Wisconsin Division
THE 3 SEAS INITIATIVE:
WHO? WHAT? WHY?
Presentation by Irena Frączek

Introducing the main objectives and major players of the Three Seas Initiative, this brief survey will explore the main economic challenges and geopolitical pressures that led to the forum's formation and will play a role in its future. As the Three Seas effort continues to unfold before our eyes, knowing more about its multiple facets – both in the regional and global context – would make it easier to follow the news and render support needed for the initiative to continue forward.
About the Speaker: A geographer/cartographer by education and a longtime instructor of the Earth Science courses at UW-Madison, Irena Frączek uses her research and mapping skills to explore and publicize stories about Polish history, traditions and current developments of interest to Polish Americans. She manages websites for the Polish Heritage Club in Madison and Polish American Congress - Wisconsin Division, where she serves as the Vice President for Public Relations.

POLISH CENTER OF WISCONSIN
6941 S 68th St, Franklin, WI 53132, USA
► Map of Location ◄