Tuesday, April 13, 2021, 07:00pm

MRS. MOHR GOES MISSSING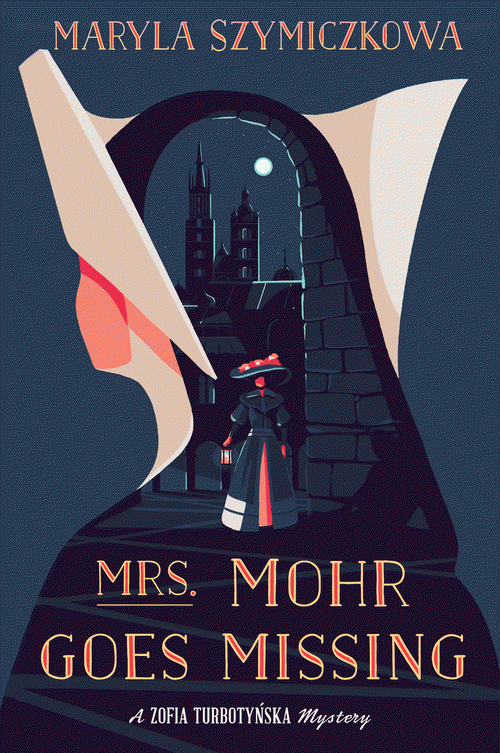 by Maryla Szymiczkowa
Polish title: Tajemnica domu Helclów
Translation by Antonia Lloyd-Jones

From the Publisher's Weekly: " Set in 1893 Cracow, this exceptional debut and series launch from Polish author Szymiczkowa (the pen name of writing duo Jacek Dehnel and Piotr Tarczynski) introduces Zofia Turbotynska, a 38-year-old professor's wife, who finds household management, novel reading, and the search for social prestige insufficient outlets for her prodigious energy. At a nursing home run by nuns that she visits to promote a charitable cause, she becomes involved in the search for a missing resident, Antonina Mohr, a judge's widow."
From GoodReads: "Drawing on Agatha Christie and filled with period character and charm, Mrs Mohr Goes Missing vividly recreates life in turn-of-the-century Poland, confronting a range of issues from class prejudice to women's rights, and proving that everyone is capable of finding their passion in life, however unlikely it may seem."
From the Crime Review:"The intricacies of the Polish language and the flowery flowing narration, beautifully translated by Antonia Lloyd-Jones, will appeal to anyone who enjoys an ingenious mystery featuring a larger than ordinary restricted life heroine, and an evocative feel of a turn-of-the-century country which did not exist on the political map of Europe, yet managed to thrive through various artistic and cultural areas"

VISIT THE PHC BOOK PAGE
for more information about the book
and books discussed in previous meetings

To register and for more information, please sent an e-mail to
This email address is being protected from spambots. You need JavaScript enabled to view it.