Saturday, November 07, 2020, 11:00am - 12:00pm

https://www.facebook.com/phsofnew
Polish Heritage Society of Northeastern Wisconsin (PHS of NEW)
begins virtual Polish Cooking Classes with the following event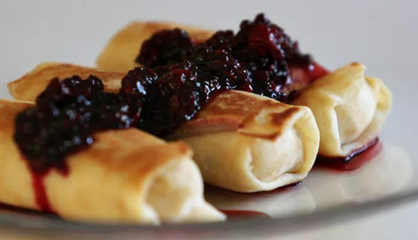 How to Make
Crêpes Polish Style
"LIVE" Class on Zoom
November 7th, 2020 at 11:00 a.m.

The cost is $15 for the PHS members and $20 for non-members. Any proceeds from the event will go towards the mission of the PHC of NEW
Registered individuals will get a zoom link for the virtual class and a chance to win prizes at the end of the presentation. A follow up email with the recorded presentation and a copy of the recipe will be sent to all egistered participants.
The Polish Heritage Society of Northeastern Wisconsin is an organization that is driven by pride and dedicated to the education, promotion and preservation of Polish Heritage. The PHS of NEW was founded 28 years ago and continues to be a vibrant and growing non-profit organization today.
For more information visit the website at http://www.phsofnew.org, or
like follow the Facebook page https://www.facebook.com/phsofnew.